Vale Ian Parsons, aged 93.  A life spent close to nature.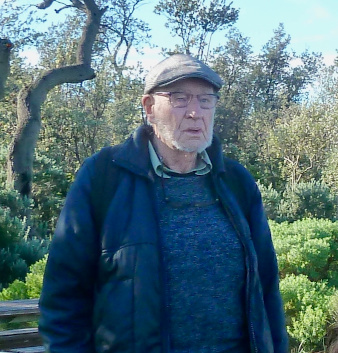 Ian was a volunteer at Braeside Park for many years, part of Bayside Environmental Friends Network and of course, a life member of Friends of Native Wildlife Inc.
 
Ian always gave supportive and educated comments throughout the many committee meetings of FoNW over the years. He kept a watchful eye on the ebbs and flows of nature along the clifftops surrounding Sandringham and Hampton in particular. He spent many hours surveying those cliff tops for water taps with us, so that shallow water bowls could be placed at various points to support the small birds and reptiles - he was aware of the drying conditions caused by climate and human alteration. We shall continue to look for the blue-tongue lizards that have made homes along Ian's stretch.
 
Ian loved and respected Bayside's fauna and shared his extensive knowledge of local birds on our organised walks. Ian's observations of their behaviours and recollections of historical sightings added a depth of understanding for his fellow walkers.
Condolences to his family.